V-Twin Fun for all Riders
SV650 sets the bar higher for V-Twin fun and performance, loaded with capabilities and personality, your commutes or weekend blasts will be unforgettable. £6,799 rrp.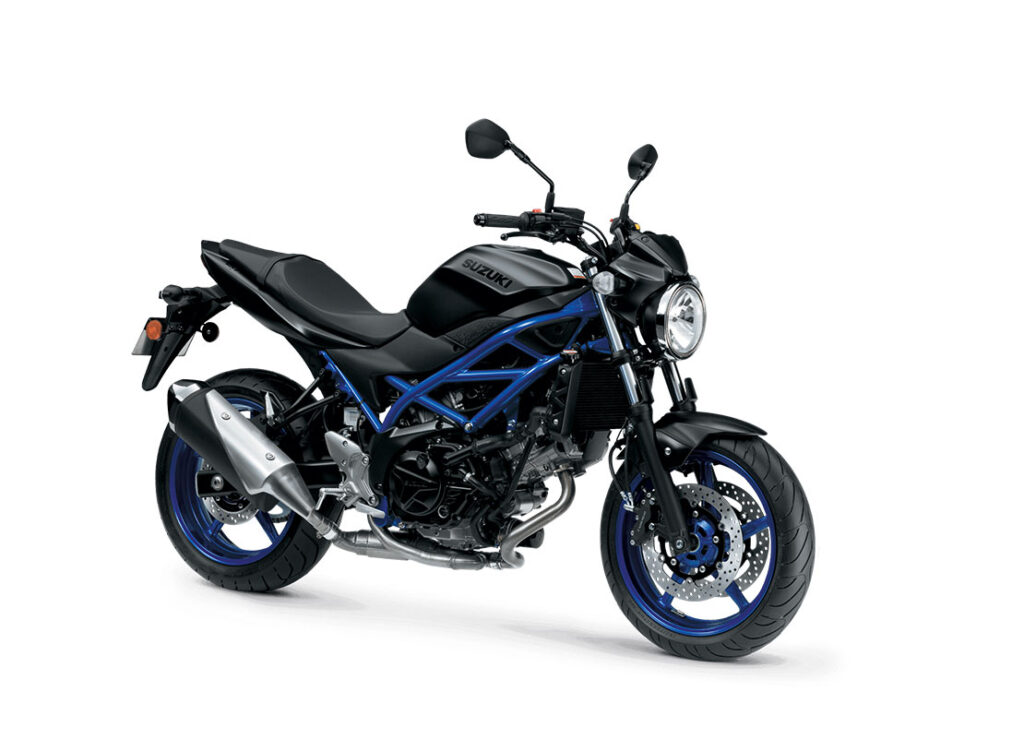 SV650 – Colours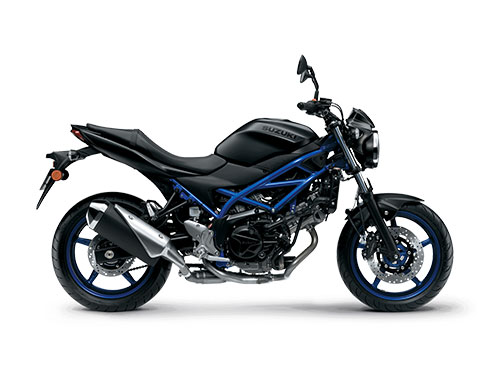 | 73 | 645 | 200 | 68.90* |
| --- | --- | --- | --- |
| POWER (PS) | ENGINE (CC) | WEIGHT (KG) | MPG* |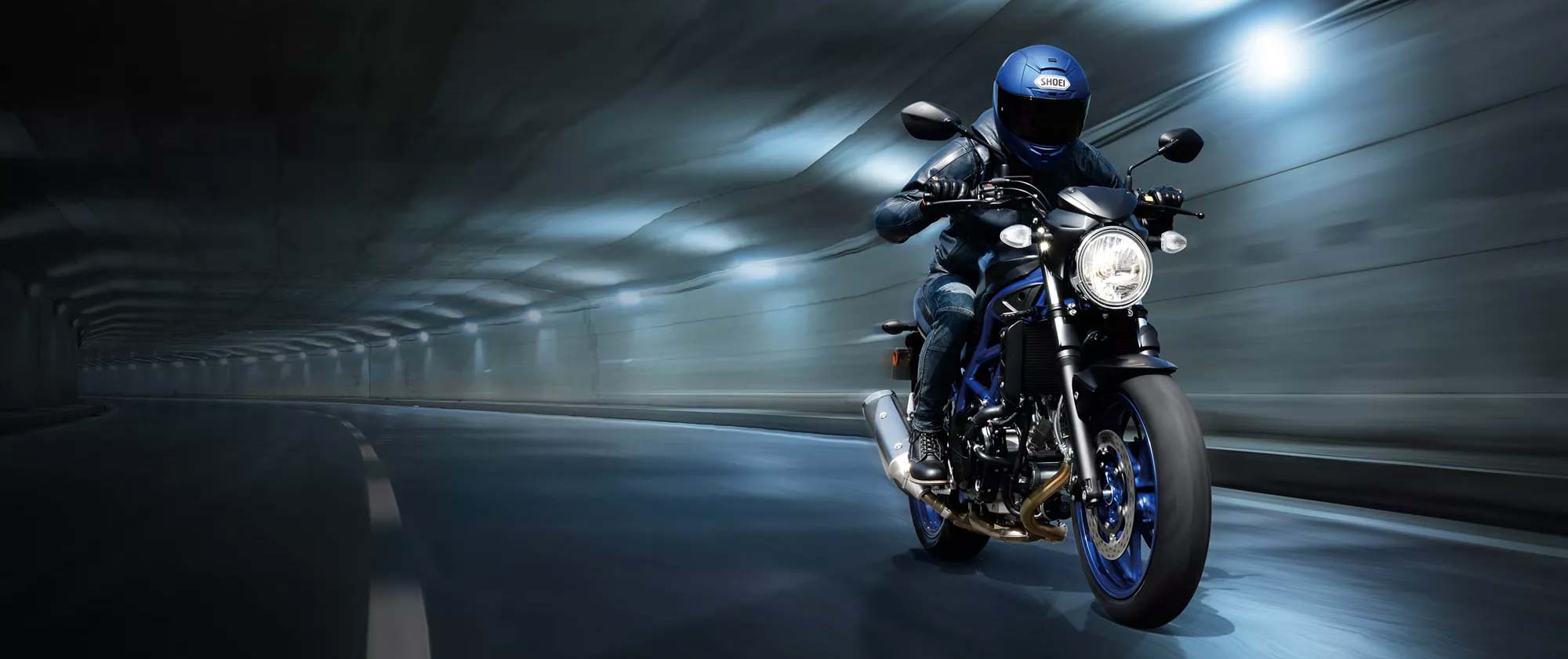 V-TWIN FUN AND
PERFORMANCE
Presenting the newest version of the SV650, it comes complete with the latest Suzuki innovations and will set the bar even higher for V-Twin fun and performance.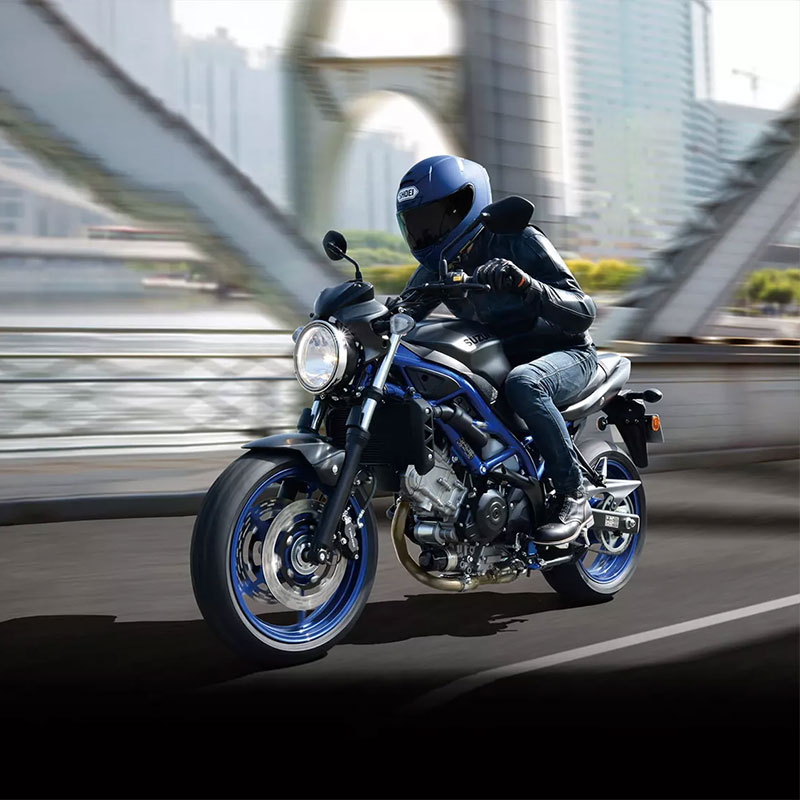 Slim
Body
The SV650's streamlined profile is the result of ergonomically shaped side panels and optimised seat design, which let you straddle the motorcycle with your feet on the ground if stopped or for easy changes of position while flowing through corners. The narrow, streamlined seat is 785mm in height and is designed almost flat from front to rear, yet gives riders a high degree of grip in the upright position. Despite its ample 14.5 litre capacity, the fuel tank is slim and sports an ergonomic form for maximum rider comfort.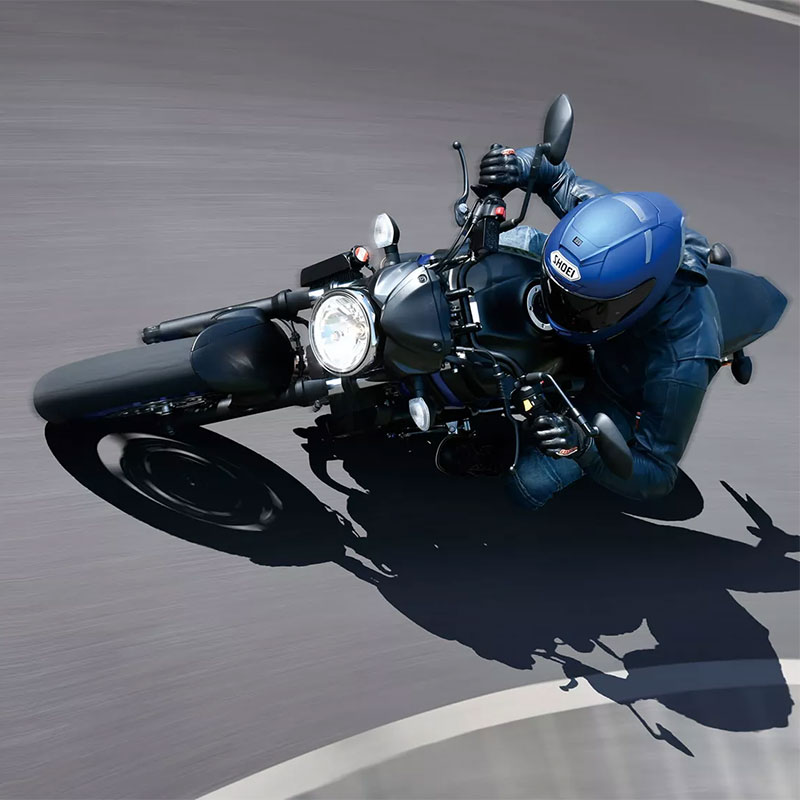 Sporty
SV Style
The overall shape expresses its slim, lightweight design and is intended to enhance the strength of V-Twin engine. Clean, neatly shaped body lines have been styled to appeal to a wide variety of riders. A combination of black plastics and painted parts emphasise its slim, sporty and lightweight looks.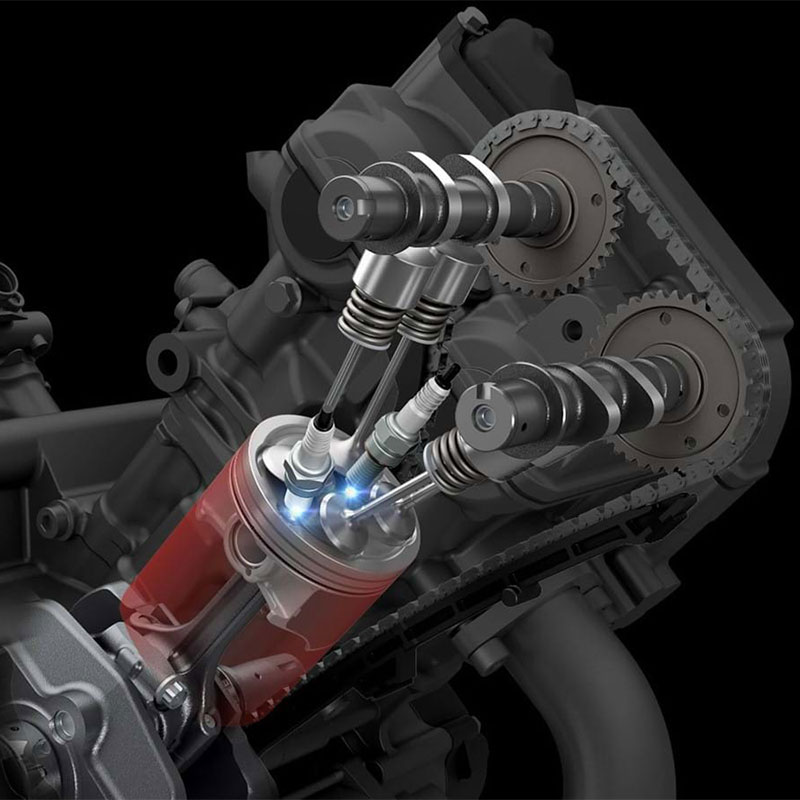 Dual Spark 90°
V-Twin
The V-Twin engine is a marvel of engineering with superb versatility. While at lower RPM, this engine delivers powerful torque that's easy to handle and a deep robust sound. Open the throttle to mid-range, and the power of the engine's response is linear and smooth, yet always under your control. Then at higher RPM, the V-Twin has performance ready to go.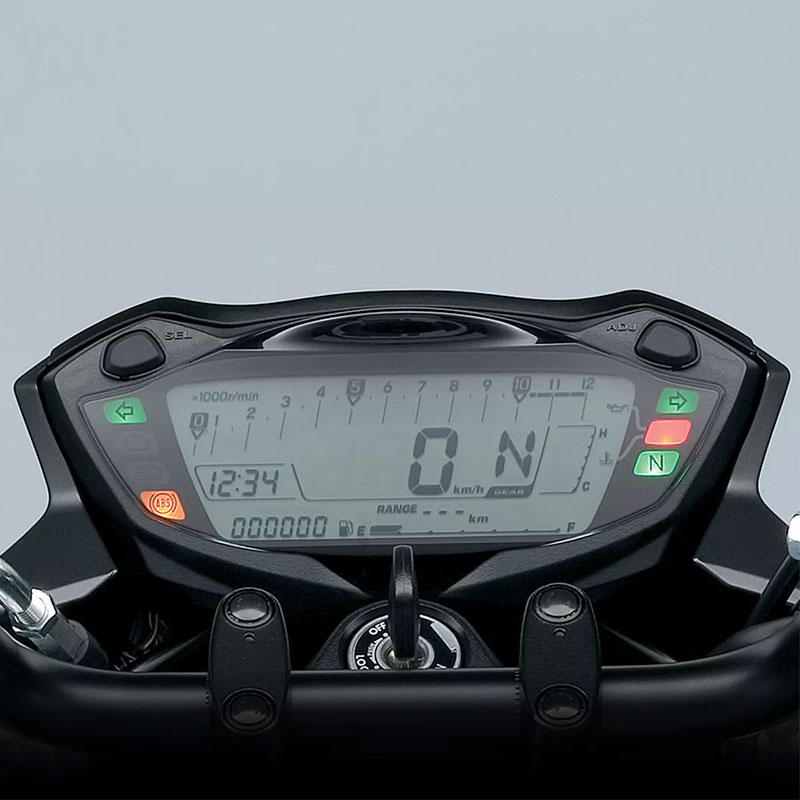 Advanced Rider Technology
The SV650 is equipped with some of the most advanced rider technology available, including Low RPM Assist and Suzuki Easy Start System.