V-Strom 650
THE ANSWER TO
EVERY THOUGHT
The ultimate tackle to Do-It-All. Every day commuting, rough and wet conditions, B-Road twisties, long highway stretches, two-up comfort, the tool that never lets you down. Think of a task, a challenge, an adventure. The answer to every thought. V-Strom 650.
£7,999
Adventure – V-Strom 650 colours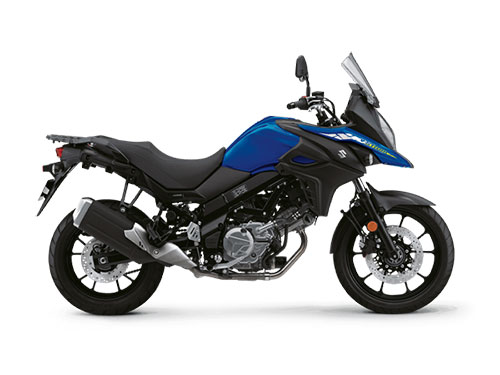 | 71 | 645 | 213 | 67.26 |
| --- | --- | --- | --- |
| POWER (PS) | ENGINE (CC) | WEIGHT (KG) | MPG* |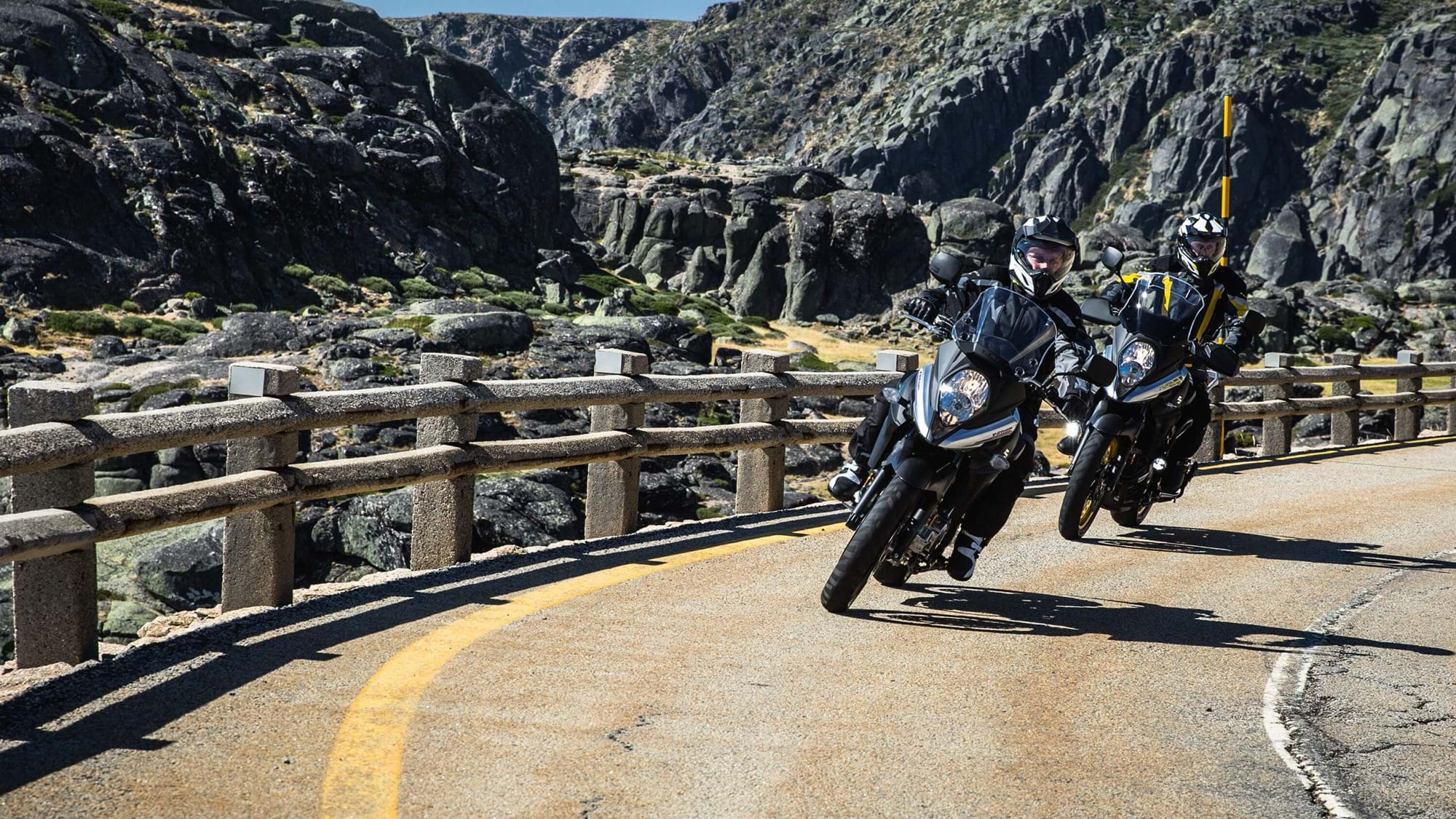 Long Haul Comfort
The newly designed seat lives up to the reputation of the V-Strom comfort. While securing a wide flat area to support the rider when riding, the front of the seat is slim enabling the rider to easily reach the ground when stopping. Also the pillion seat has a wide and comfortable space, making sure the pillion rider can also enjoy the ride. When viewed from the side the plentiful padding is visually assuring, inviting the rider on a long adventure.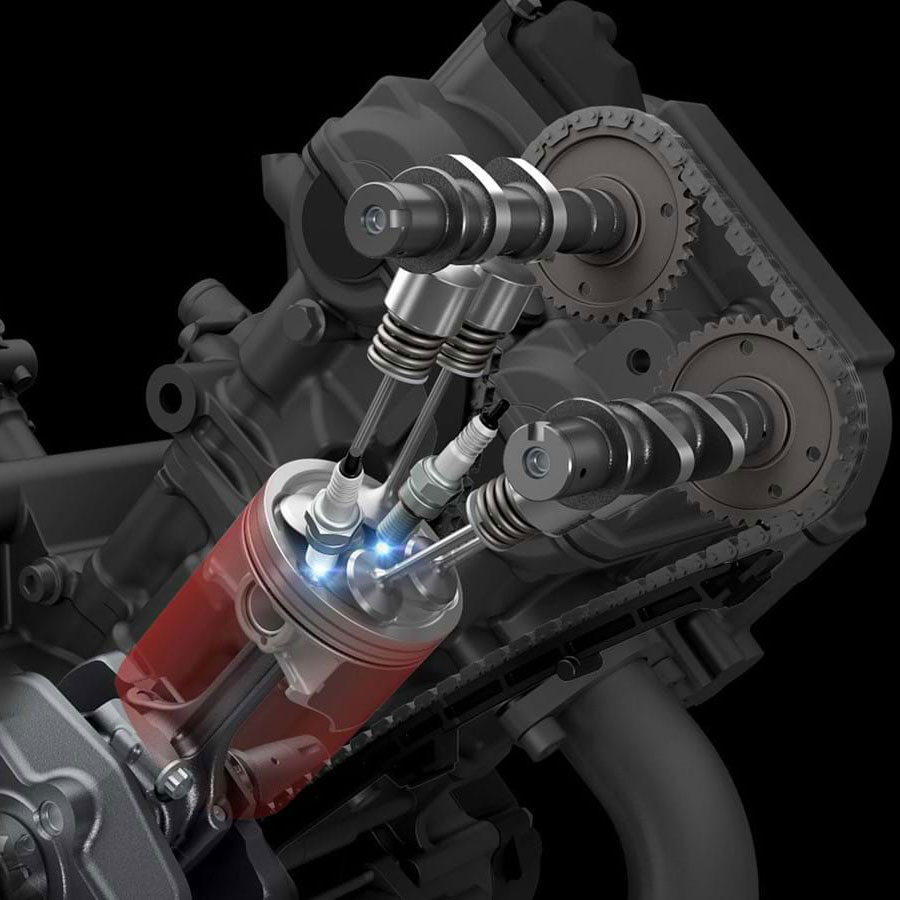 Performance
V-TWIN ENGINE
The 645cc DOHC V-Twin is a masterpiece of Suzuki engineering which has an evolving history. For the new 650, this unit has been tuned for generous low-to-mid-range torque for practical use while maintaining an exhilarating top-end.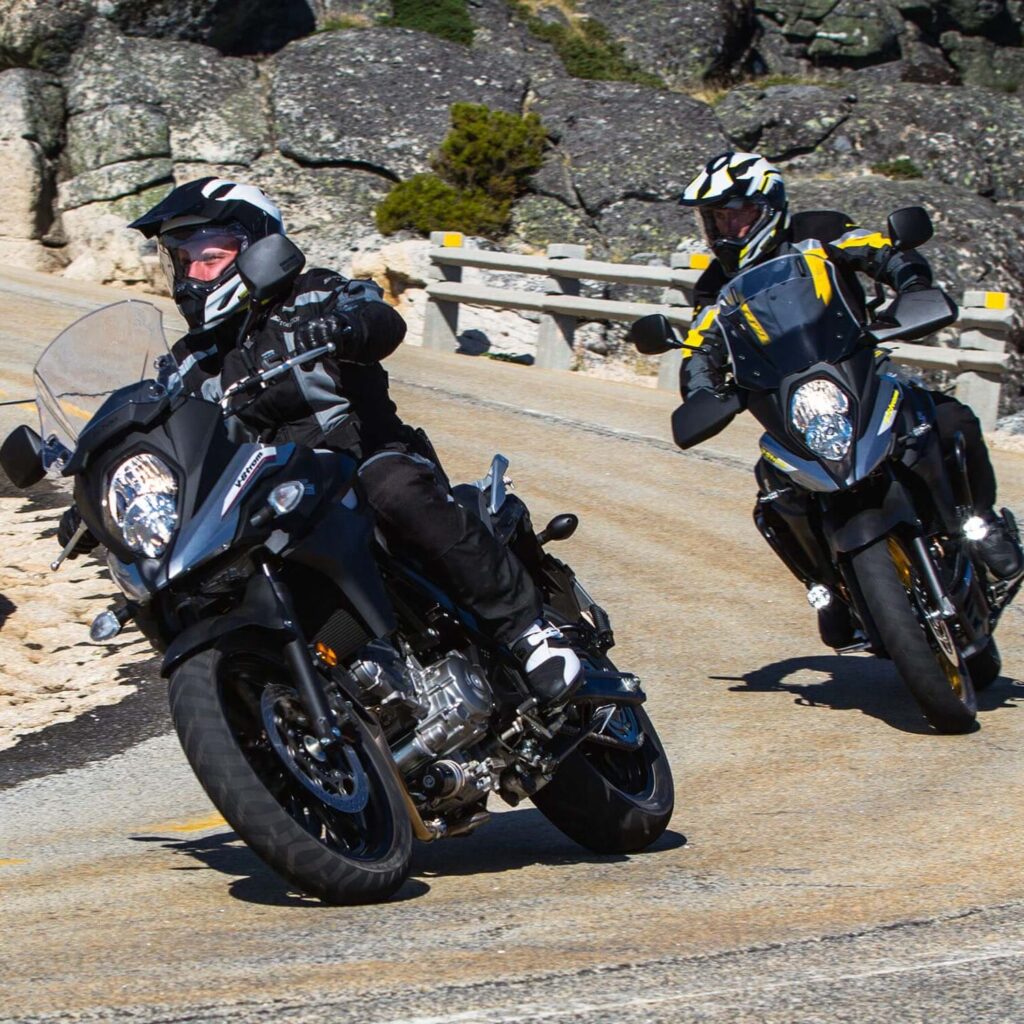 Advanced
RIDER TECHNOLOGY
The V-Strom 650 is equipped with some of the most advanced rider technology available, including an Advanced Traction Control System², Low RPM Assist and Suzuki Easy Start System.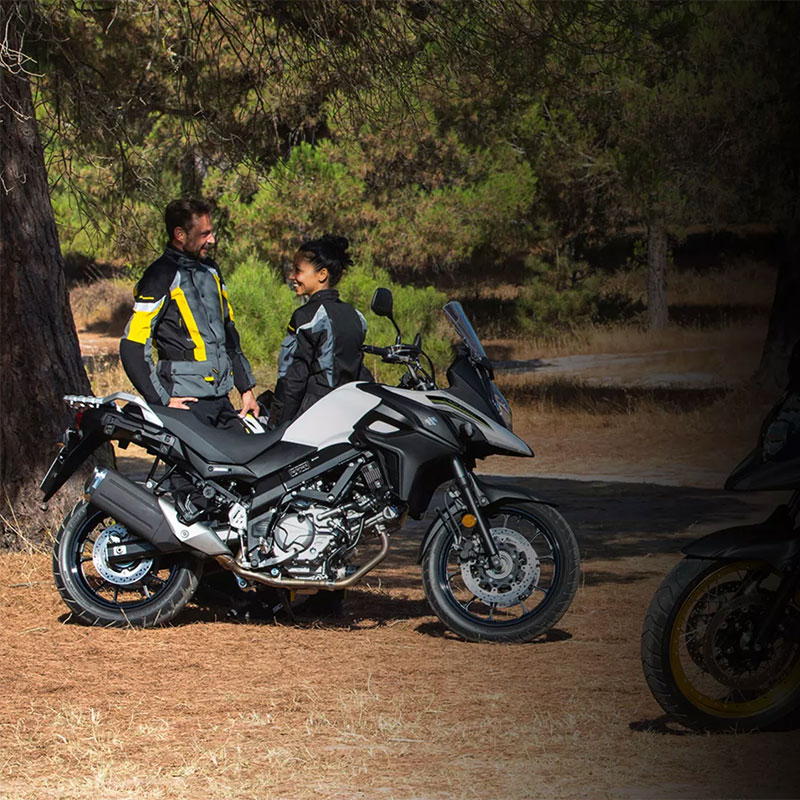 The Answer to Every Thought
The ultimate tackle to Do-It-All. Every day commuting, rough and wet conditions, B-Road twisties, long highway stretches, two-up comfort, the tool that never lets you down. Think of a task, a challenge, an adventure. The answer to every thought. V-Strom 650.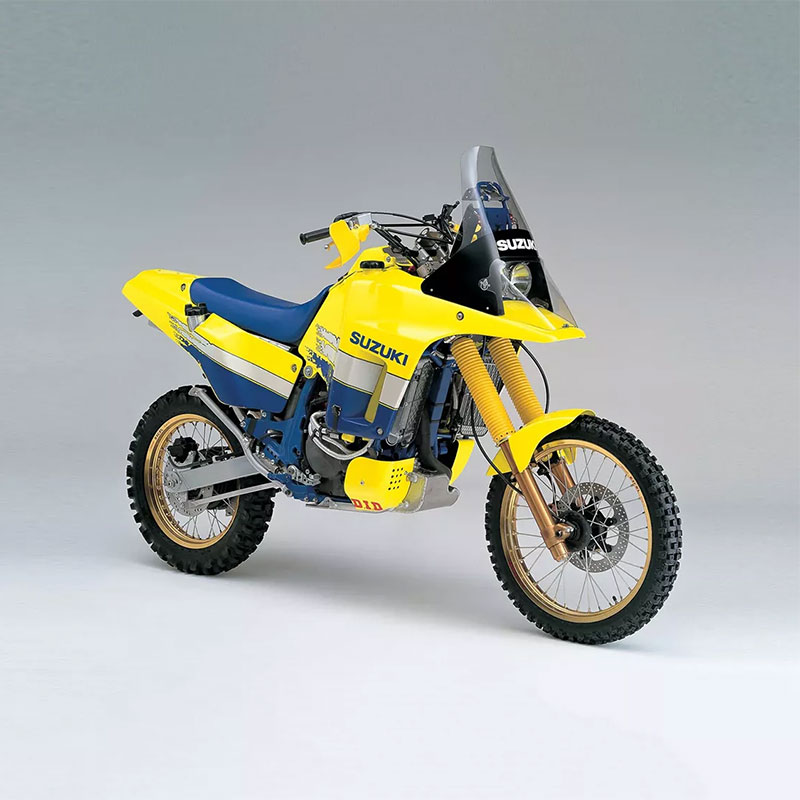 BIG Heritage, BIG Adventures
Inheriting the Beak from the original DR-BIG, the V-Strom soars high, out of the city, over the mountains, and over all borders. The heritage from DR-BIG, is now ready to support your adventures, either BIG or daily. DR-BIG being the first Adventure model to have a "Beak", the V-Strom brand has inherited that distinctive look. With the new design featuring a more direct line from the tip of the beak to the top of the tank.