V-Strom 650XT
THE ULTIMATE,
TO DO-IT-ALL
The ultimate tackle to Do-It-All. Every day commuting, rough and wet conditions, B-Road twisties, long highway stretches, two-up comfort, the tool that never lets you down. Think of a task, a challenge, an adventure. The answer to every thought. V-Strom 650XT. £8,499 rrp
Adventure – V-Strom 650XT colours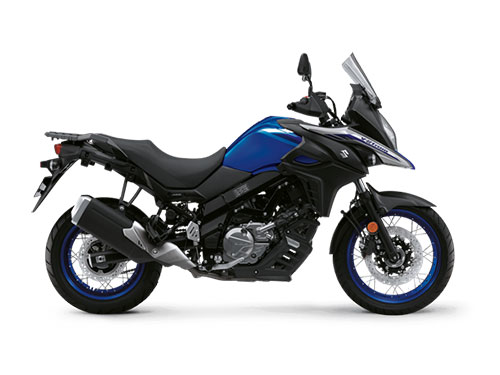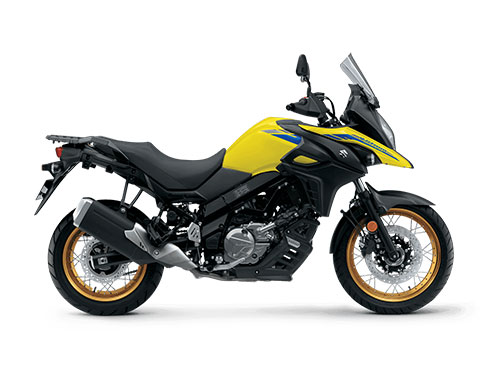 | 71 | 645 | 216 | 67.26 |
| --- | --- | --- | --- |
| POWER (PS) | ENGINE (CC) | WEIGHT (KG) | MPG* |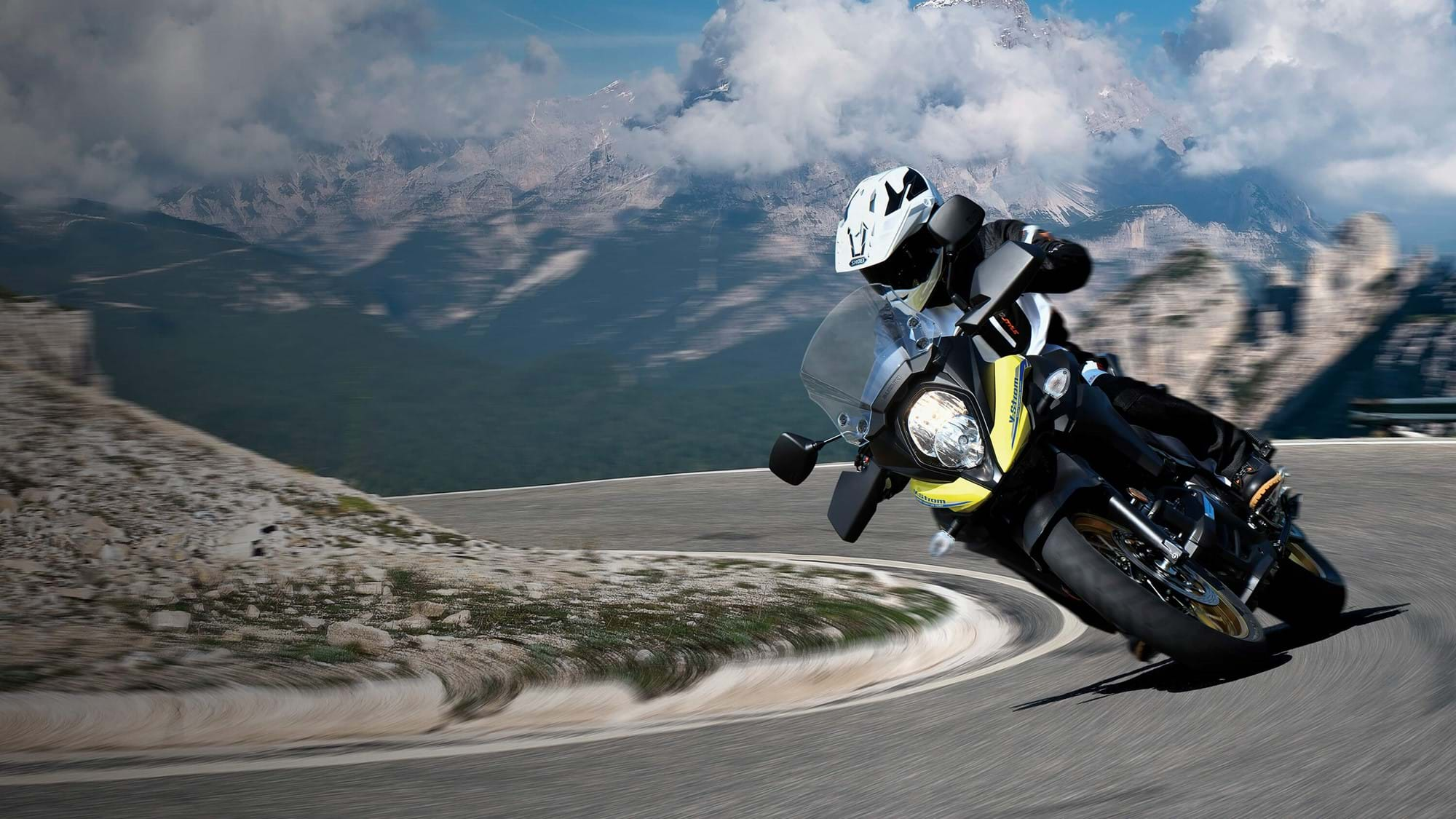 Solid and Smart
With the new design concept "Solid and Smart", the new model now has an updated look. Suzuki's original "Beak" style has been further emphasised by making it a straight line from the tip to the top of the tank, expressing the DNA from the DR-BIG and the desert racer DR-Z. Champion yellow is a new colour for the V-Strom series, relating to the off-road racing scene of Suzuki.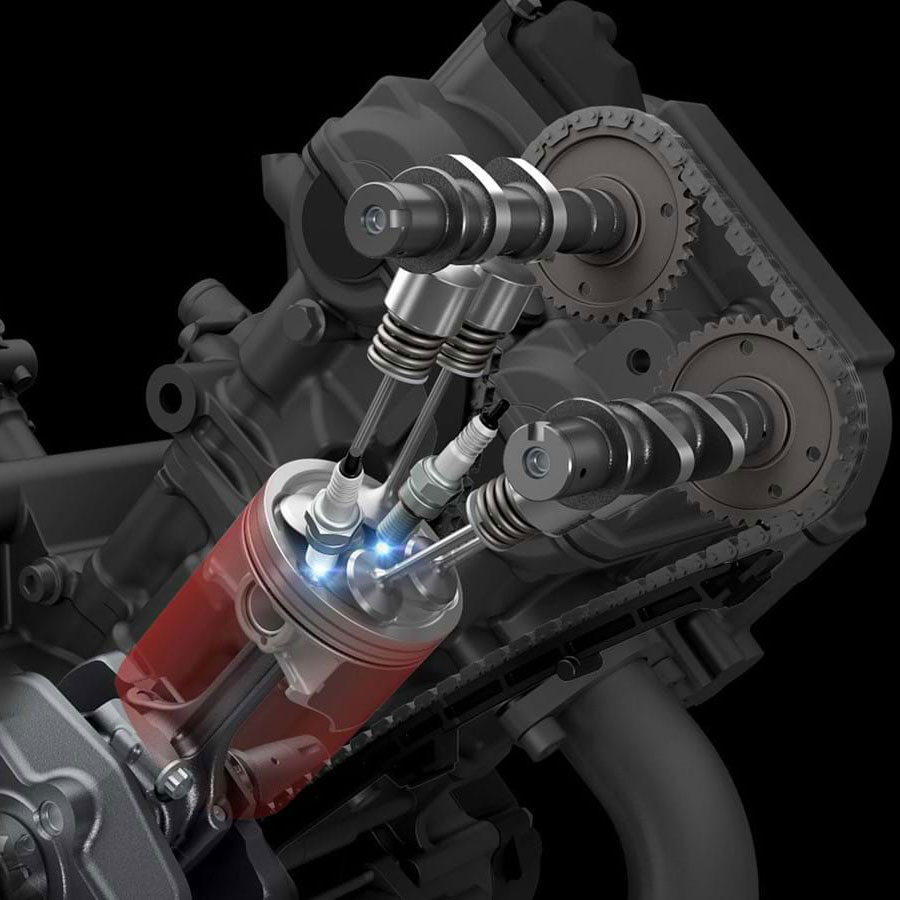 Performance
V-TWIN ENGINE
The 645cc DOHC V-Twin is a masterpiece of Suzuki engineering which has an evolving history. For the new 650, this unit has been tuned for generous low-to-mid-range torque for practical use while maintaining an exhilarating top-end.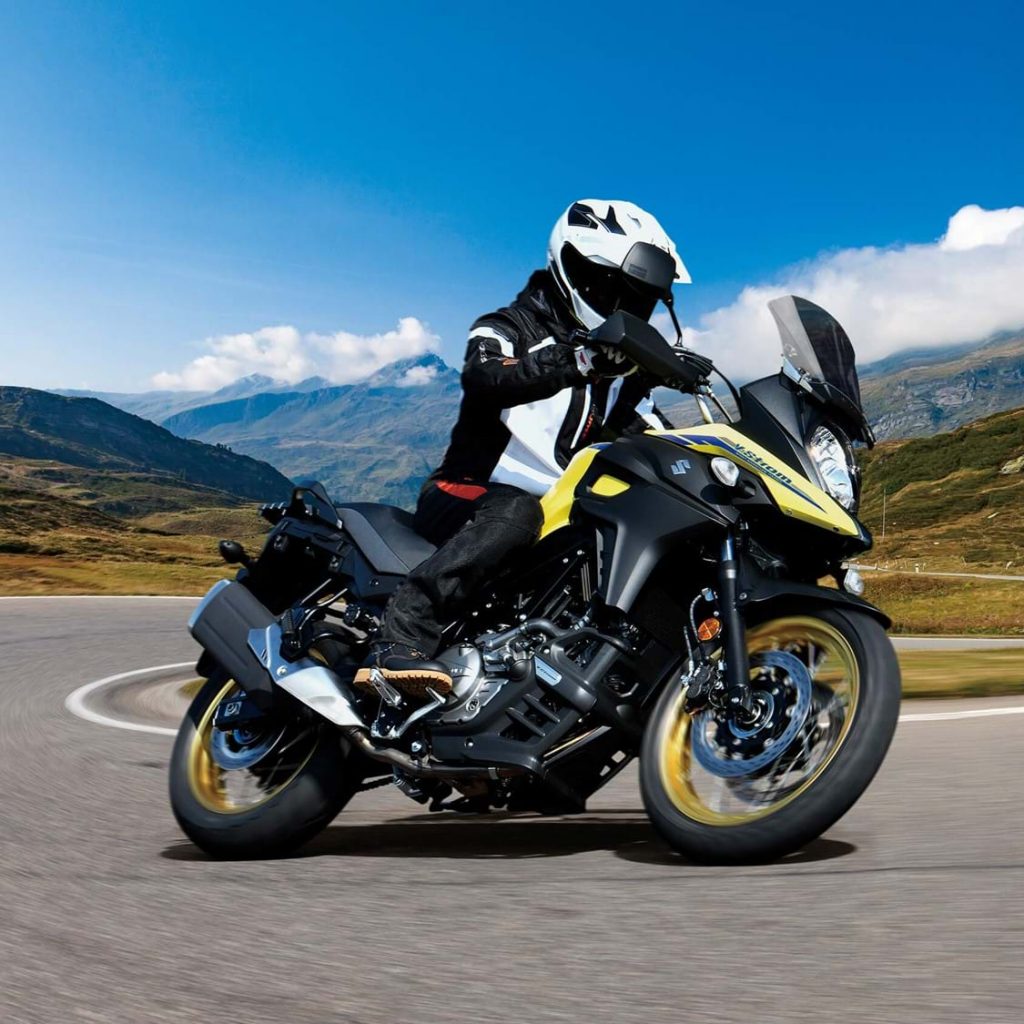 Advanced
Rider
Technology
The V-Strom 650XT is equipped with some of the most advanced rider technology available, including an Advanced Traction Control System², Low RPM Assist and Suzuki Easy Start System.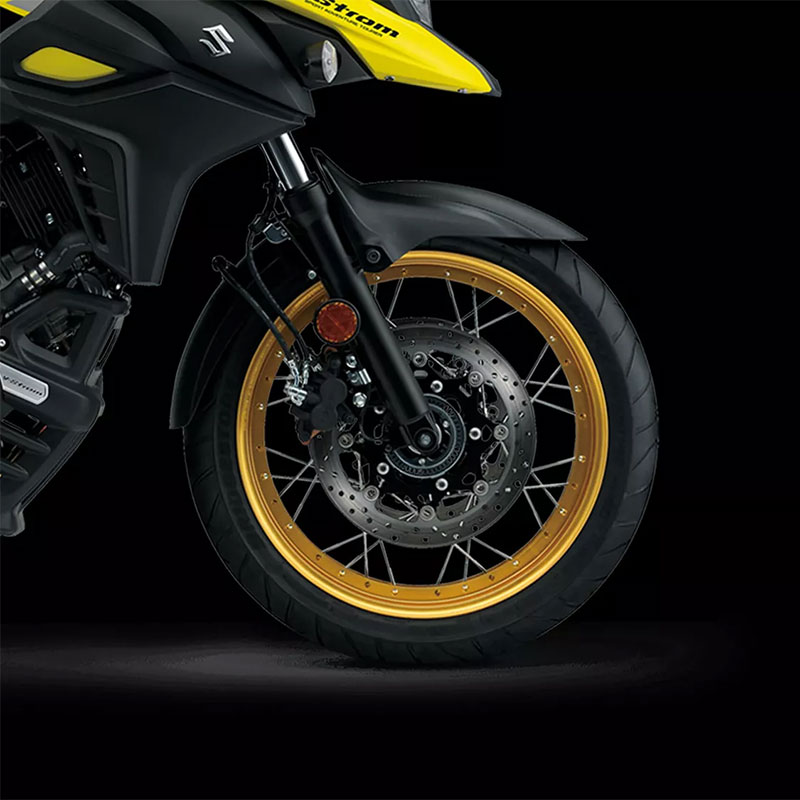 BIG HERITAGE,
BIG ADVENTURES
Inheriting the Beak from the original DR-BIG, the V-Strom soars high, out of the city, over the mountains, and over all borders. The heritage from DR-BIG, is now ready to support your adventures, either BIG or daily. DR-BIG being the first Adventure model to have a "Beak", the V-Strom brand has inherited that distinctive look. With the new design featuring a more direct line from the tip of the beak to the top of the tank.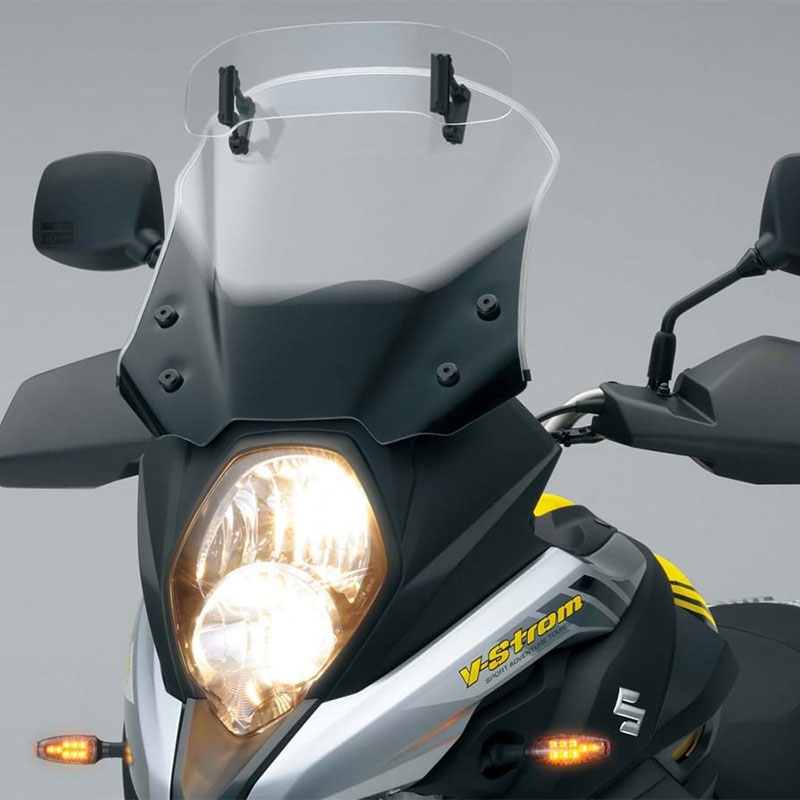 ADVENTURE
LIGHTING
Contributing in giving the V-Strom 650XT its striking image is the head light and tail lamp. The high and low beam of the light weight headlight is in a compact vertical configuration and realise brightness equivalent to the previous twin head lights, while when on high beam, both low and high bulbs illuminate providing a broader lit up area. The newly featured LED tail lamp, also in kin with its bigger brother, has a high visibility and contributes to weight savings.